How to Love [Others] When We Disagree…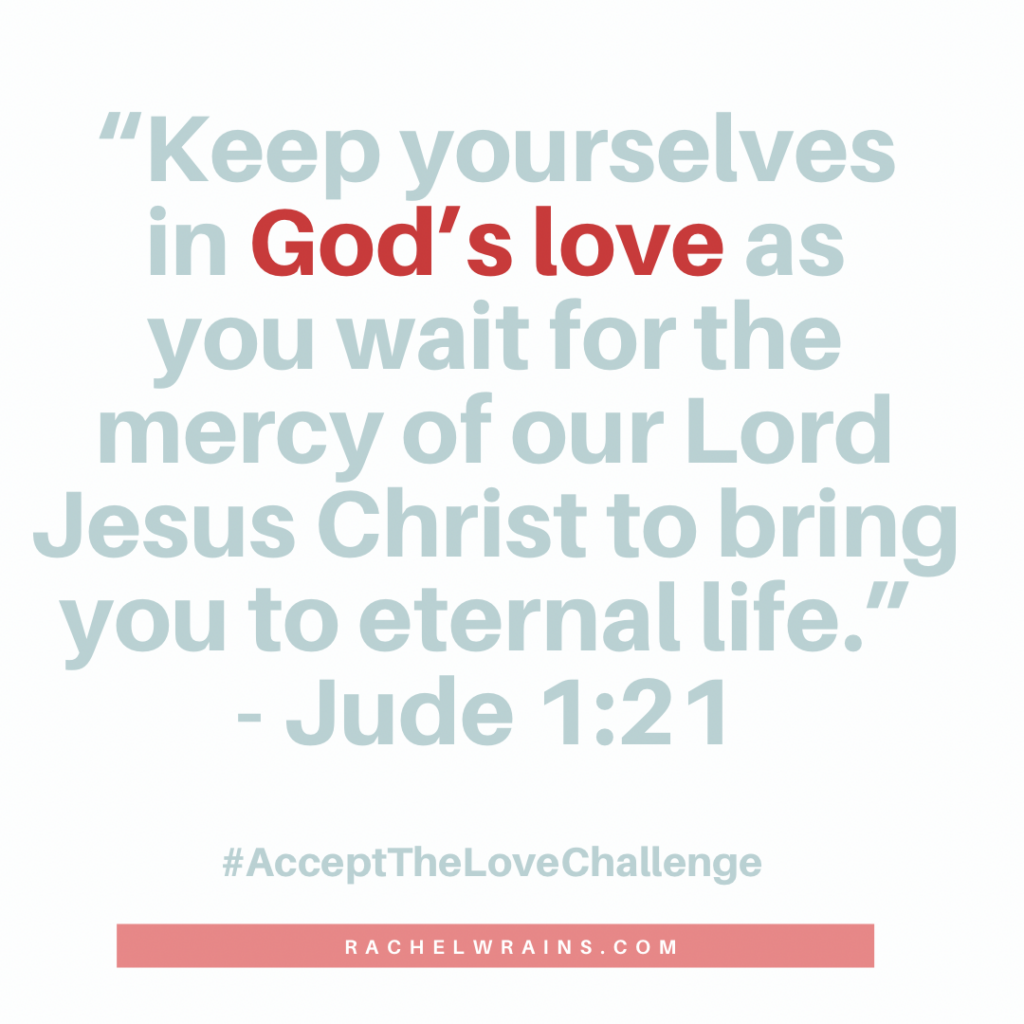 No matter where you fall on the recent Supreme Court decision, one thing is certain. All of us share a singular commonality—our humanity.
So often as believers, we identify ourselves as "Jesus overturning the tables" in the courtyard of the temple.  But rarely do we ever identify ourselves as "Jesus on the Cross" who prayed for his enemies. In a world growing ever-increasingly divided and hostile towards one another, we cannot forget we are commissioned to "keep ourselves in God's love." We are to grieve and weep over fragile souls hardened by a cruel world. Souls looking for the difference Christ's love makes in our hearts as believers. 
If we are to carry any influence in this world for Kingdom work as Christ followers, we must make LOVE our aim. We must love an adversarial world with the unfathomable love of God in life's most difficult, challenging seasons. We must "keep ourselves in the love of God" by renewing our minds continually to the example of Christ. 
A couple of thoughts…
A definite difference exists between being simply a pro-lifer in political terms and a true, humble servant of Jesus [who believes in the sanctity of life]. Will others be able to notice the difference God's love makes in you? 
Although "rights" are a very good thing, none of us are truly guaranteed "rights" in this world. Just look around the globe. Our "rights" are only as strong as our institutions [and our ability to defend ourselves]. And in as much as institutions are man-made, we must hold them lightly when placiing our devout trust in them. Are you mis-placing your trust in the world, today?
When I started on this meaningful journey of "taking up the pen," I remember writing, "Life is incredibly complicated and there are no easy answers." But when we rightfully place our trust and look only to Him, we walk with peace in our hearts. A PEACE that passes all understanding [Phil. 4:6]. It's because of this deep, abiding peace, the "wisest" part of me believes there is hope for all of us [Rom. 5:5]. If you are needing hope, today, remember God's promise to be near us in the midst of suffering [Psalm 46:3].
Lord, I pray as a nation we place our trust solely in You. I pray fear is eradicated from hearts and freedom is found from the one, true enemy. I pray the body of Christ will rise to the occasion with humility and your unfathomable love. Guide us as we seek to keep ourselves in Your love. Amen.
If you're needing a prayer partner or looking for peace that "surpasses all understanding," DM me. I would love to walk alongside you through whatever storm you are facing or wrestling through, today.
Join me in my quest… and learn to love others as God does in an adversarial, disagreeable world. Grab your free mini-devotional, The Love Challenge: Overcoming the Struggle to Love an Unlovable World by clicking the link.