Wearing God's Love… [a not-so-easy how-to]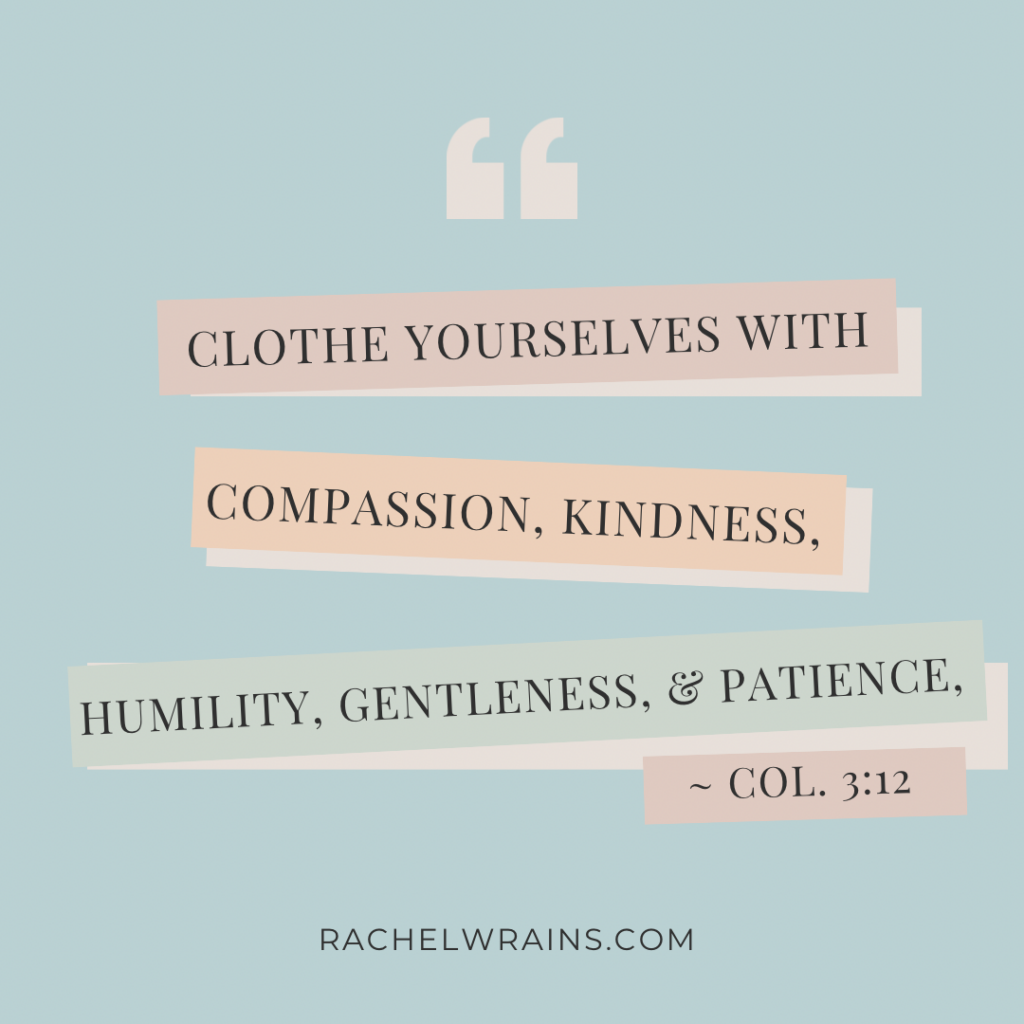 Wearing Love
LOVE will be the most important thing we wear as believers and Christ followers. And the nature of that love will be visible to a watching world through acts of compassion, kindness, humility, gentleness, and patience. This is why Paul stated in his letter to the church at Colossae we are to "put on" our new clothes in Christ!
Our new wardrobe as Christ followers should express God's unfathomable love for a lost and hurting world. Our words and deeds are to be so heavily influenced by His loving nature that it leaves no question to a watching world as to who we are and Whose we are. As sinful creatures by nature, we have been transformed into new creations through Christ. And as the Patti LaBelle tune sings, we've got a new attitude.
Only through Christ, are we enabled to live out our highest calling—loving others in a messed up, broken world. Our old [selfish] desires of returning unkindness for unkindness are to be "put off." And our new wardrobe [ie: attitude] we now "put on" determines our every thought and action as we go about living life in the fullness of knowing His love.
"To be so FULL of God's love, I no longer fathom speaking unkind words or committing unkind deeds."
This right here👆🏻is my mission. Join me?!
The level of commitment we possess to our mission to love in an often unlovable world is revealed in our responses to it's challenging circumstances and difficult people. I pray our responses are measured by the outworking of Christ in our lives. 
What is one thing you can "put on" this week to love in a broken, unlovable world—one challenge at a time? 💕
God's Word says…
"Therefore, as God's chosen people, holy and dearly loved, clothe yourselves with compassion, kindness, humility, gentleness, and patience. Bear with each other and forgive one another if any of you has a grievance against someone. Forgive as the Lord forgave you. And over all these virtues put on love, which binds them all together in perfect unity." Colossians 3:12-14
Love in action.
Let's wear and live love to the fullest, y'all! We've got 365 opportunities a year to make loving others our highest calling and life's mission. If you'd like to #acceptthelovechallenge, simply tap the link. I'd love to you have you join me on the #tlcjourney!