How to LOVE the Unlovable… [and #AcceptTheLoveChallenge]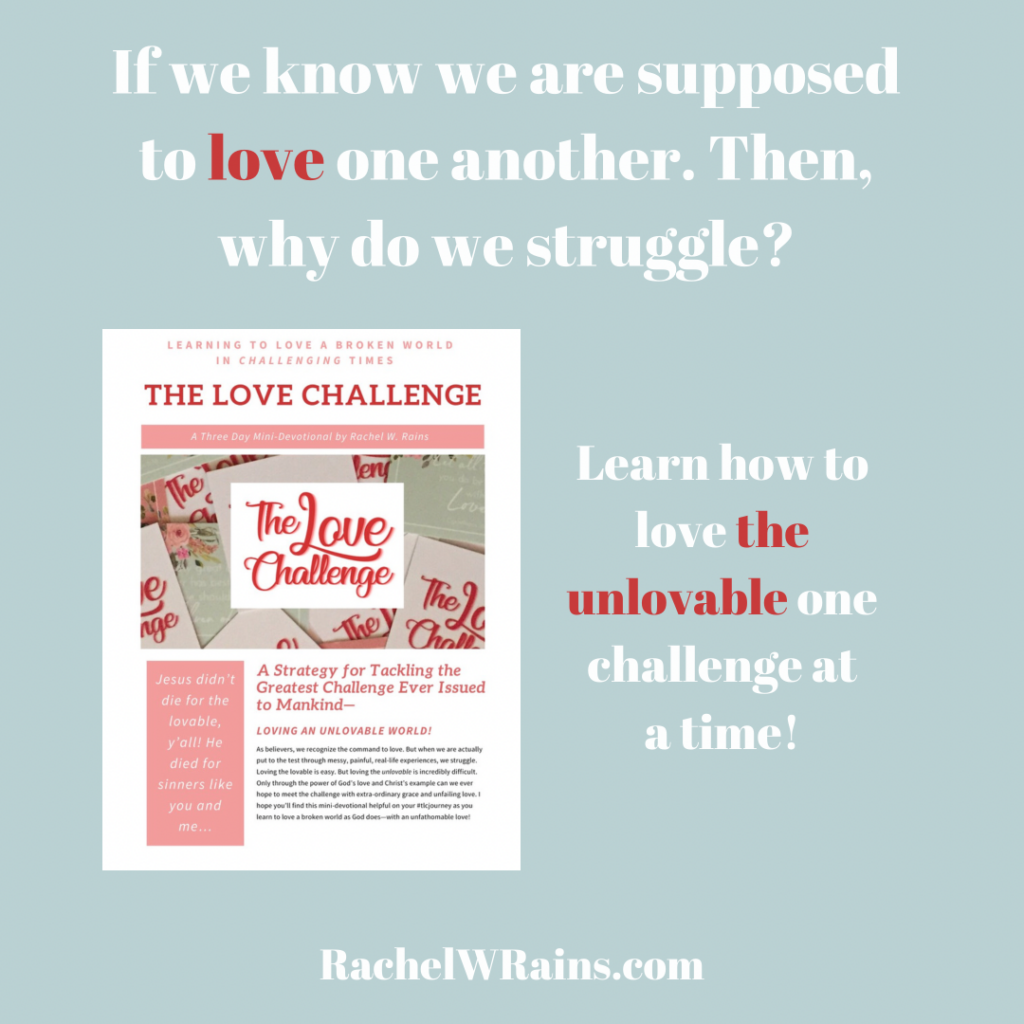 LOVING the unlovable is never easy, my friend!? But God calls us to do just that… We are called to love as God does with extraordinary grace and unfathomable love. The kind of immeasurable love Jesus displayed on the cross. And the kind of love God unfurled when He sent his son to die—for sinners like you and me.
I wish I could say, I do it perfectly. After eight years of accepting the challenge "to be so FULL of God's love, I no longer fathom speaking an unkind word or committing an unkind deed", I still fail miserably. Even when I take pause, I still often fall prey to the enemy's schemes.
"It happens so regularly that it's predictable. The moment I decide to do good, sin is there to trip me up. I truly delight in God's commands, but it's pretty obvious that not all of me joins in that delight. Parts of me covertly rebel, and just when I least expect it, they take charge.

I've tried everything and nothing helps. I'm at the end of my rope. Is there no one who can do anything for me? Isn't that the real question?

The answer, thank God, is that Jesus Christ can and does. He acted to set things right in this life of contradictions where I want to serve God with all my heart and mind, but am pulled by the influence of sin to do something totally different."

Romans 7:21-25
When you choose to accept the love challenge, ultimately you are the one who is changed. You begin to view the world slightly differently—you begin to see the world as God does. You recognize the fragile, brokenness of humanity and you become a weeper of souls. Souls deeply marred by sin and mangled by life's cruelty. Souls in dire need of saving… and cradling. Souls like yours and mine.
Do you long to walk in God's love in the midst of an adversary? Are you thirsty for a broken world to be set straight?
Approaching a broken, unlovable world requires a spiritual maturity. A maturity that seeks to set itself straight in an un-straight world. Does this sound like your heart today, friend?
Join me in my quest and #AcceptTheLoveChallenge. Download this FREE 3 day mini-devotional, The Love Challenge, as a resource to help you get started on your #tlcjourney (link in profile). 💕