Dreams, Callings, and Gentle Nudgings…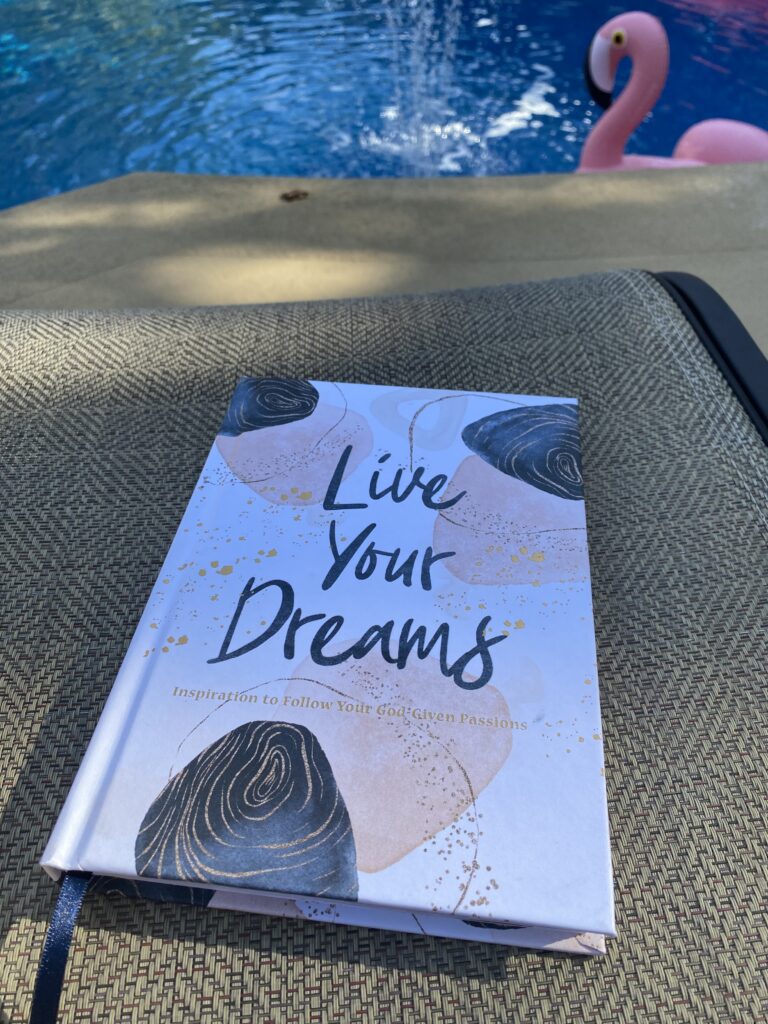 When I contemplated a FB live series at the suggestion of a friend, I immediately knew I wanted to talk about Dreams and Callings. God had been talking to me a lot about dreams in recent months. And interestingly enough, I had completely forgotten my 2021 Word of the Year was DREAM until just a few days prior to recording the first conversation. 
God's timing is perfect. He always gives me exactly what I need, when I need it the most. Silly as it may seem, I can remember a time early in my career when I 'just happened' to learn of the legendary David Foster. Would you believe less than a month later, I intercepted a call by none other than David Foster's office? God is in the tiniest details of our lives. No other explanation exists. In the moment. I felt immensely grateful God prepared me for such an encounter. If God is calling you to it—He will equip you for the journey. You can trust Him.
Another little heavenly happenstance prior to my launching the series, God dropped this sweet little devotional about living your dreams in my lap. I love reading it each afternoon and thinking about our dreams and what is required of us to pursue them. I wish I knew who the author was. It is a great read for learning to chase your God-sized dreams and follow your God-given passions. In my early 20's, I felt a distinct calling to be a Christian in a secular world. God was incredibly faithful to guide me in the journey. Not to say the years weren't full of disappointment or struggle, but because God gave me the dream—I could walk confidently and boldly in that calling. Especially, in times of immense uncertainty. And it is with that same certainty I call myself a writer, today.
A couple weeks back, Hubby and I pondered why in the world God would call us to marry so young? I was barely twenty. I joked "God had a lot of work to get done [and fast] to prepare us for the journey!" Friends, whether it is a name, a book, a word, a connection, or any other unexpected thing…
"Everything is possible for one who believes." Mark 9:23
In order to achieve your purpose in this life, you must not only BELIEVE in your dreams but also in the Dream-giver. If you have felt God nudging you towards a new calling, I'd invite you to join me on this series. Tune in this Thursday as I go FB LIVE with Tamara Nelson, founder of @laundrylovecentralok and @soxoflove. She will bless your socks off!!
Remember to follow @rachelwrains on FB to watch it live. Also, you can still view last month's Dreams & Calling conversation with @KaileighBullard, ABC's Nashville Actress, Singer, and Musician. Just hit the link above. 💕
*For the last two years, God has given me not one but two words of the year! Look for the the all-caps, to learn mine. Drop a comment to share yours.