What is My Calling [or Purpose] in This Life?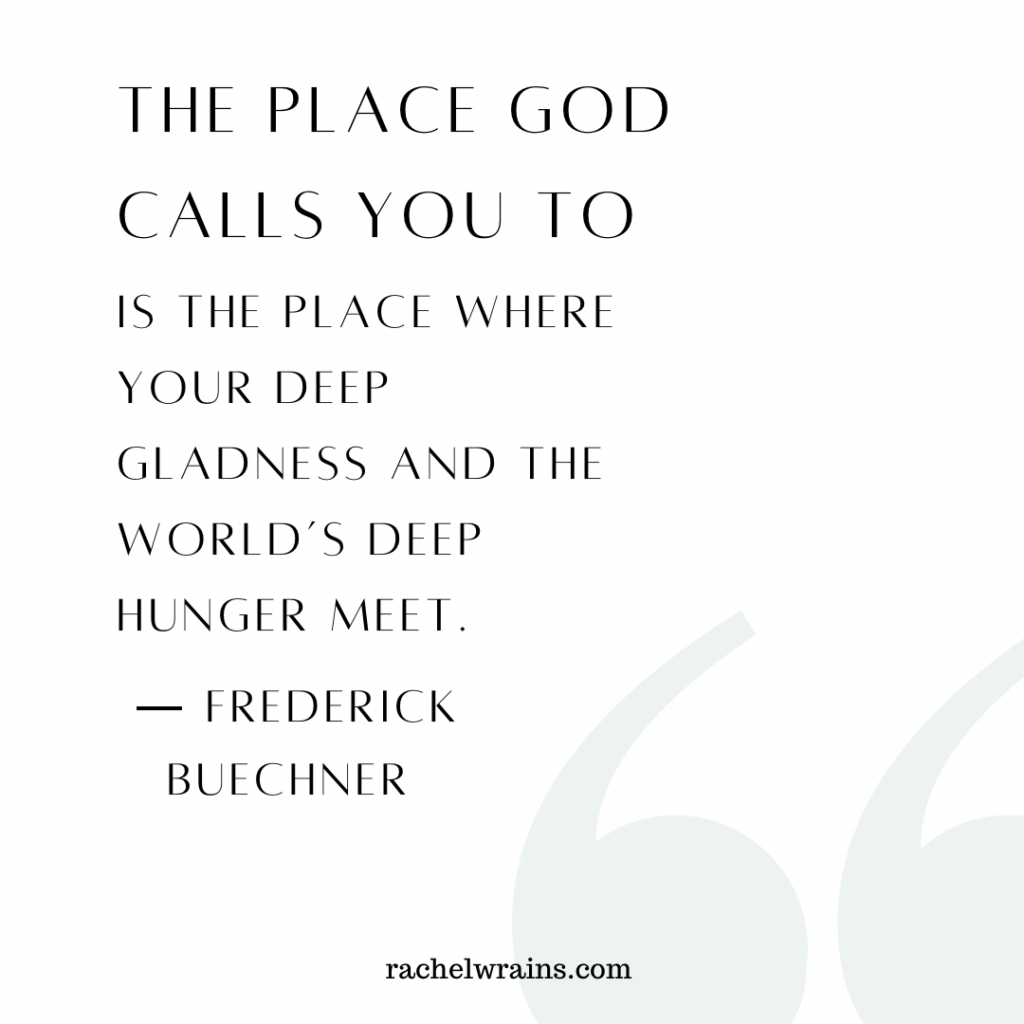 Calling was central in my life as a young adult. I instinctively understood what "was" and "wasn't" my calling. As strange as it may sound, I distinctly felt "called" to be a Christian in a secular industry. Turns out, the life God was calling me into, eventually, led me to Nashville. A life, no doubt, a younger version of myself could never have fathomed. Buechner's quote along with others guided me into a career path at a time I needed it most. And what's so incredibly amazing—30 yrs later, I can see how incredibly kind and loving God was in calling me to that life.
PASSION informs purpose. If you desire to find Kingdom purpose in this life, follow your God-given passions. But remember, the life God calls you to may not look how you imagined!? Yet—His plans are always so much greater than anything we could ever hope, or dare to dream, for ourselves. 
"The place God calls you to is where your deep gladness [your heart's desire] and the world's deep hunger [for God's love] meet." – Frederick Buechner
God has beckoned me, once again, to answer His call which has led me to you and these pages. Believe in a life of meaning [and purpose]. If God has called you to it, He'll get you through it, friends. He alone is the author and finisher of our stories. We don't need the world's approval or permission. We need only to be obedient to our Godly assignment. As believers, none of us will leave this earth until we have served the purpose for which we were meant. 
"And I am sure of this, that he who began a good work in you will bring it to completion at the day of Jesus Christ." [Phil. 1:6]
Like an old friend, Buechner's words have accompanied me throughout my life's journey; informing me in ways my naïveté and human nature could not afford me. Rest well, Frederick Buechner [1926-2022]. Your words have sowed seeds for the multitudes; providing this [once] young girl a well-directed compass for her journey. 💕