How to Love Your Enemy… [When Evil Strikes]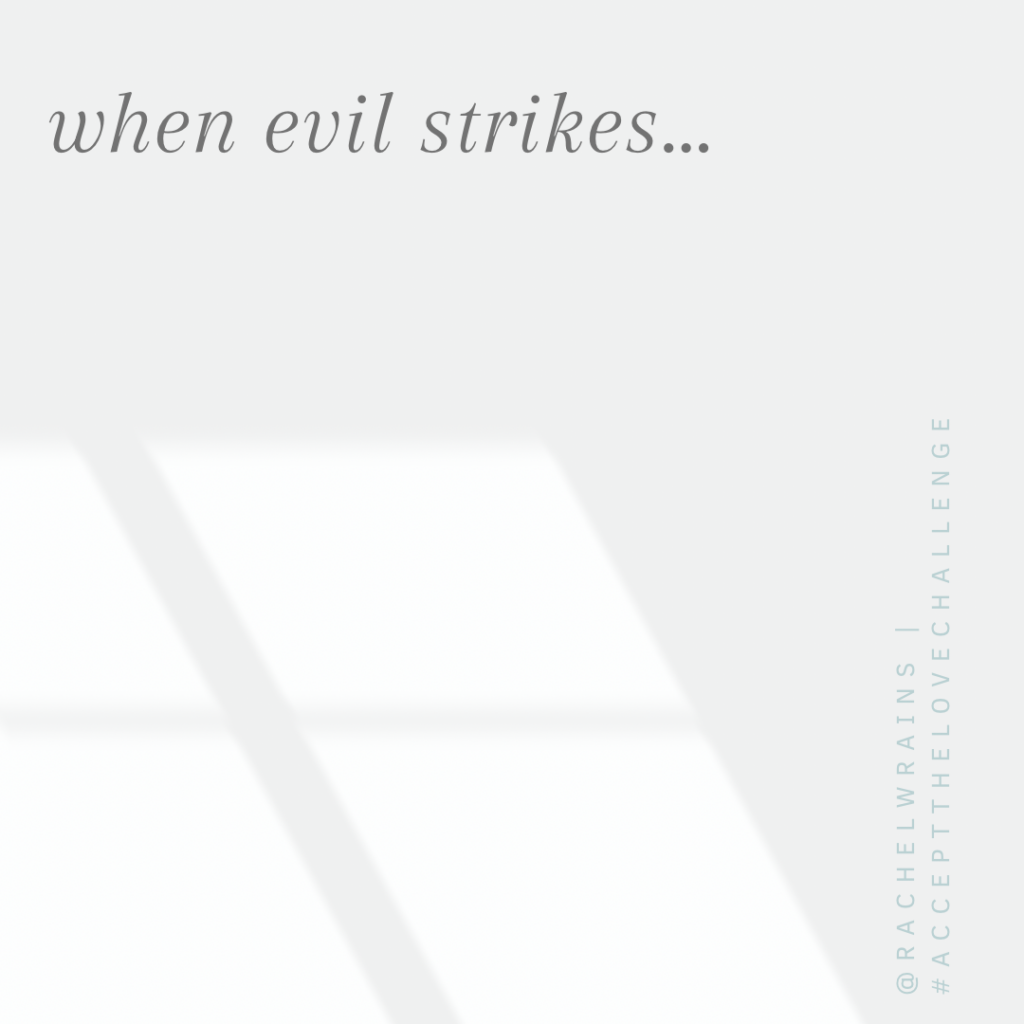 If God really does exist, then why do bad things happen?
Putting aside the age old question, temporarily. Do you believe evil exists?
I doubt anyone denies evil exists. I think enough evidence exists to prove otherwise. But surely, if evil exists, then goodness must exist, too. And if the battle of good and evil didn't start in the garden of Eden, then where did it all begin?
I believe both good and evil lies within the hearts, souls, and mind of each of us. And it's our choice for the choosing as to which we nurture. Assuredly, I am for all the things that will keep our schools safer. But What if we were just a little kinder, empathetic, understanding, and unrelenting with our love?
What immeasurable change could we accomplish within a generation?
The Covenant School in Nashville, TN experienced untold, unfathomable horror last week. Over the weekend, a beautiful, prophetic word entitled "Whatever" written by Headmistress, Katherine Koonce, in the Spring of 2020 began to circulate. Here is just a snippet.
"The word whatever occurs 170 times in the scripture, usually indicating wholehearted commitment and obedience–to do whatever God asks of us… Daily I need to open my heart to whatever God has for our school, whatever the duration of our distance learning, whatever the trials were having to endure… [but] with hands open to whatever, we will make good decisions, we will construct good plans, and we will seek to do whatever pleases God… I invite you to join me in a whole-hearted and active pursuit of whatever."
My hope and prayer is that all of us, as believers, follow Katherine's lead and pray the desperately needed prayers that lead to open-handedness with whatever challenges God may call us to–this side of heaven.
"To be so full of God's love, I am no longer willing to speak unkind words or commit unkind deeds—no matter the cost." This is my quest, join me?!
I don't know what deep scars you carry, friend, but I know mine. And without the HOPE of Jesus and the unimaginable LOVE of our good Father, I would be hard-pressed to find lasting peace in this world. When asked "Which is the greatest commandment in the Law. Jesus replied: 'Love the Lord your God with all your heart and with all your soul and with all your mind.' This is the first and greatest commandment. And the second is like it: 'Love your neighbor as yourself.' All the Law and the Prophets hang on these two commandments." – Matt. 22:37-40
When we refuse to love our enemy, we see that person as less than human and beyond God's reach. All the law and the prophets of this broken, unlovable world hinges on these two irrefutable things. Love God. Love others. Consider the "whatever" of untold horror, tragedy, or trauma in your life. How will you follow Christ's lead and answer the call to be open-handed with Your love?
The neighborhood in which this tragedy occurred was our family's little corner of Nashville for 20+ years. We are deeply grieving for the innocence and lives lost. I love these beautiful words by Katherine's husband, Dick Koonce.
"Honoring Katherine compels us to remember a seventh family. We count on our Lord and our community to support them generously, extravagantly, and offer them hope that sustains." Loving those who cause our great suffering, is to love as Christ, friends. What an incredible, humbling message for Holy Week?!